Welcome to the SUPERSTAR SMTOWN Wikia!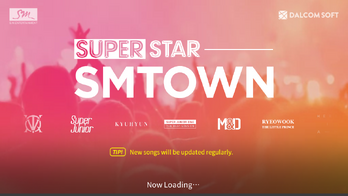 This Wikia is dedicated to the Korean Game App
SUPERSTAR SMTOWN
! Developed by DALCOMSOFT and distributed by S.M. Entertainment, it is a rhythm-based game that features artists such as
BoA
,
TVXQ!,
Super Junior
,
Girls' Generation
,
SHINee,
f(x)
,
EXO,
Red Velvet, NCT
and more! There are over 400 songs to play and master, along with features such as a card upgrade progression system and league play. Join this community and check out the Reddit page
/r/superstarsmtown/
to learn more about the game and get connected, as well as the
discord
for Superstar rhythm games!
This is a WIP (Work in Progress)
This Wikia is just starting out so we're looking for users who both know about the website and the game. Please contact the Administrative Team if you are interested in contributing on a large scale.
Quick Links
To-Do List
Please delete these bullets as they are completed or edit them as things change! If you are currently working on a single page project, please put your name in parentheses next to the item so no one does overlapping work!